NEXT!!!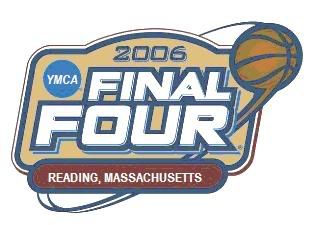 Reading, MA – Coming off a two week break from the end of league play, and a three week break from playing their last game together as a full team, Origins Unknown survived a hard-fought semi-final game with The Celtics last night in Reading, 69-59. The stern test was exactly what the OU bunch needed to get their legs (and minds) back in hoops-mode, before heading into the finals against their old nemesis - The Crusty Muskets.
OU got off to a slow start, with Cap'n Mike missing his first four or five three-pointers, before finally heating up. In what is now a regular occurrence, Danger Dan Fisher kept OU close throughout the first half by taking the ball directly at the Celtics defense. His post-ups and pull-ups were enough to match whatever The Celtics threw at them. OU also had moments where they were able to wear down the Celtics crew with their up-and-down pace, and score on 2 on 1 and 3 on 2 breaks. To their credit, the Celtics kept within striking distance by mixing some post play with Andre and some quick breaks of their own. Celtic point guard Scotty also had his mid-range game working as he made several pull-ups over the outstretched arms of Danger Dan. Making things tough for both teams was the inconsistent calls on the defensive end. OU battled some clumsiness and stayed positive, going into the half leading 32-29.
Determined to make a run at the start of the second half, OU got off to a slow start, but then broke open a 5 point lead with a streaking Cap'n Mike to James "Stretch" Hogan IV fast break. Soon after, however, Stretch was whistled for his third foul. The 'touch' foul was appalling, but not uncommon from these clueless referees.
With Stretch headed to the bench, Dr. Greg Robinson entered the game and took the challenge of d'ing up Andre. Un-phased, Dr. Greg did a stellar job of holding him in check, while Shu-ter Patel and others crashed down and suffocated the big man in the middle. On the offensive end, Danger Dan continued to attack his defender and turned into a one-man highlight reel for much of the half. A renegade tear-drop baseline move capped a great performance for the gritty Michigan-bred Fisher. With four minutes left, OU had extended the lead to 10, and held on down the stretch to advance to the finals.
Cap'n Mike and Danger Dan led OU with 26 points a piece, while Stretch, Shu-ter and Dr. Greg contributed 8, 7 and 4, respectively. "We needed a game like that to get back in the swing of things", said Danger Dan over a tall cold one at Chili's. "We need to get back to the level that we were playing at in the last few games, when everyone was in the flow." This was certainly a step in the right direction.
Next week OU will head into their sixth (or seventh – I've lost track) straight YMCA League Finals, with a chance to make it four championships in the last five sessions. In between OU and the long-sleeve championship tee shirts stand The Crusty Muskets and the Johnson brothers. This is sure to be another great game in the long-standing rivalry. It will be one of the first championship games missed by recently retired (and founding OUer), Pete Martin.